Changing Your Apple Watch Wallpaper
In iOS, it's easy to add vellum wallpapers to your Apple Watch.  Vellum creates an album in your Photos App that can be synced to your watch.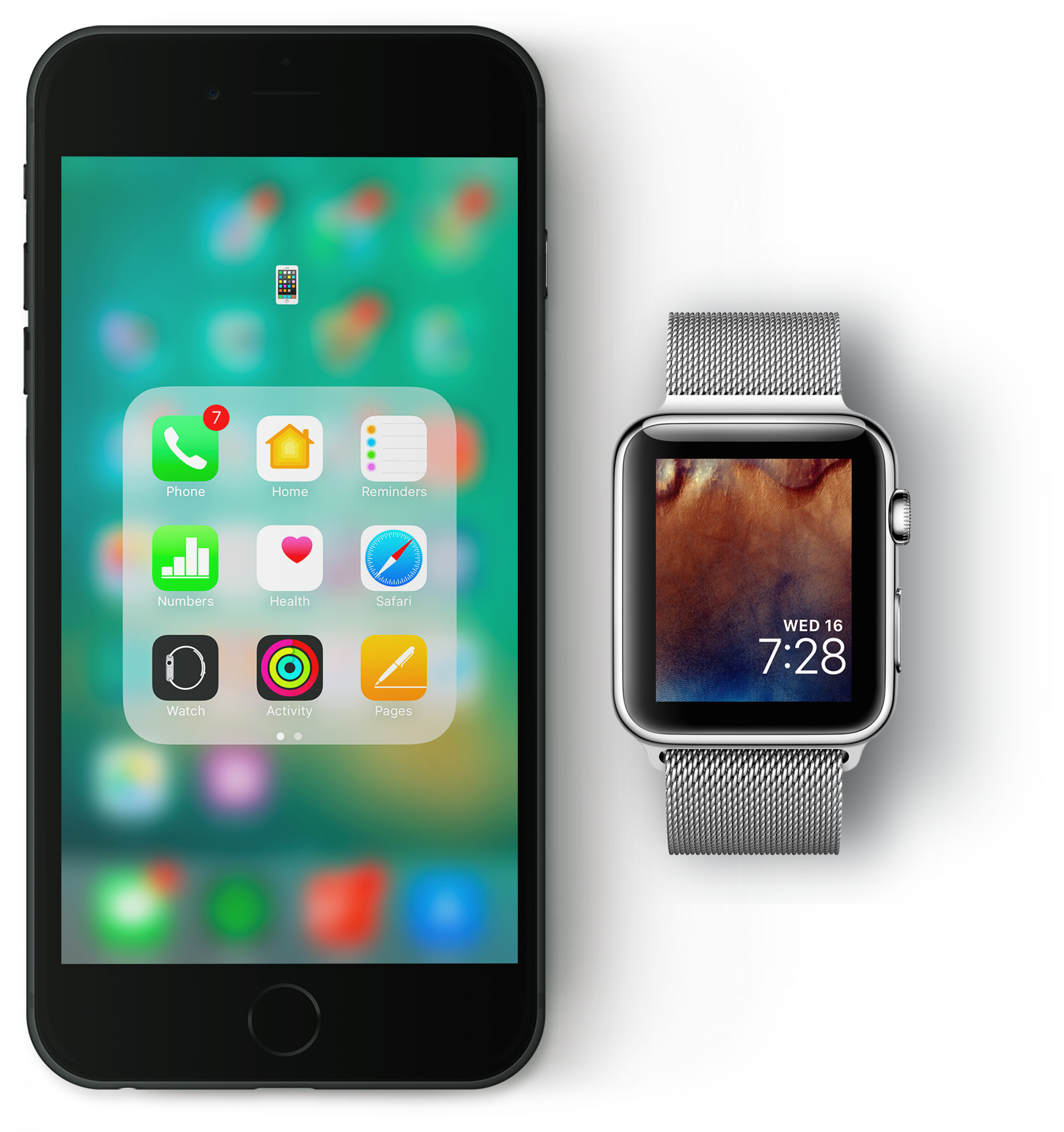 This will link the Vellum Photo Album as your watches default album.
Open the Watch App.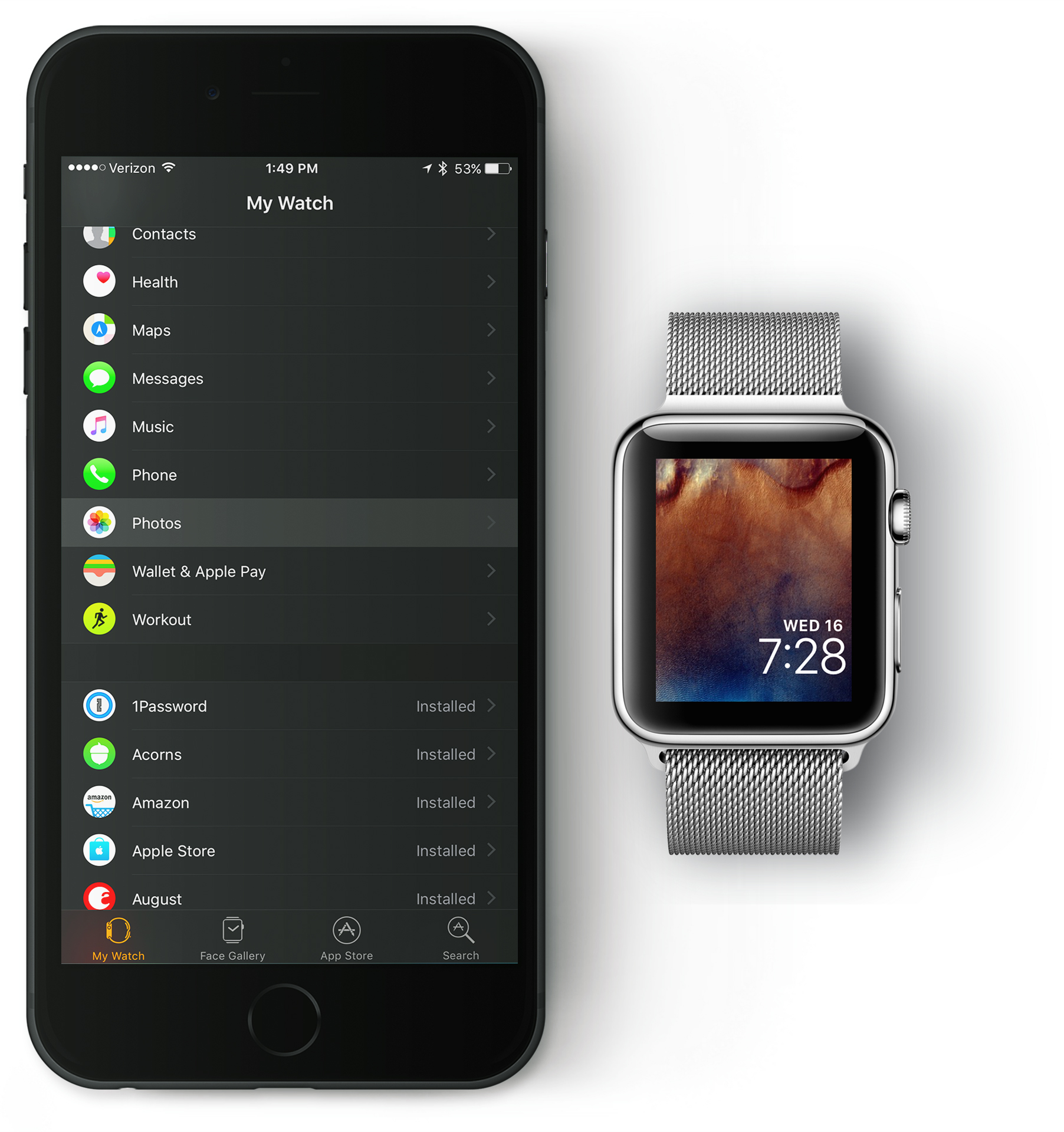 Scroll down and select Photos.
Make sure Mirror my iPhone is selected and then choose "Synced Album"
Choose Vellum.
Changing Watch Wallpaper Through iPhone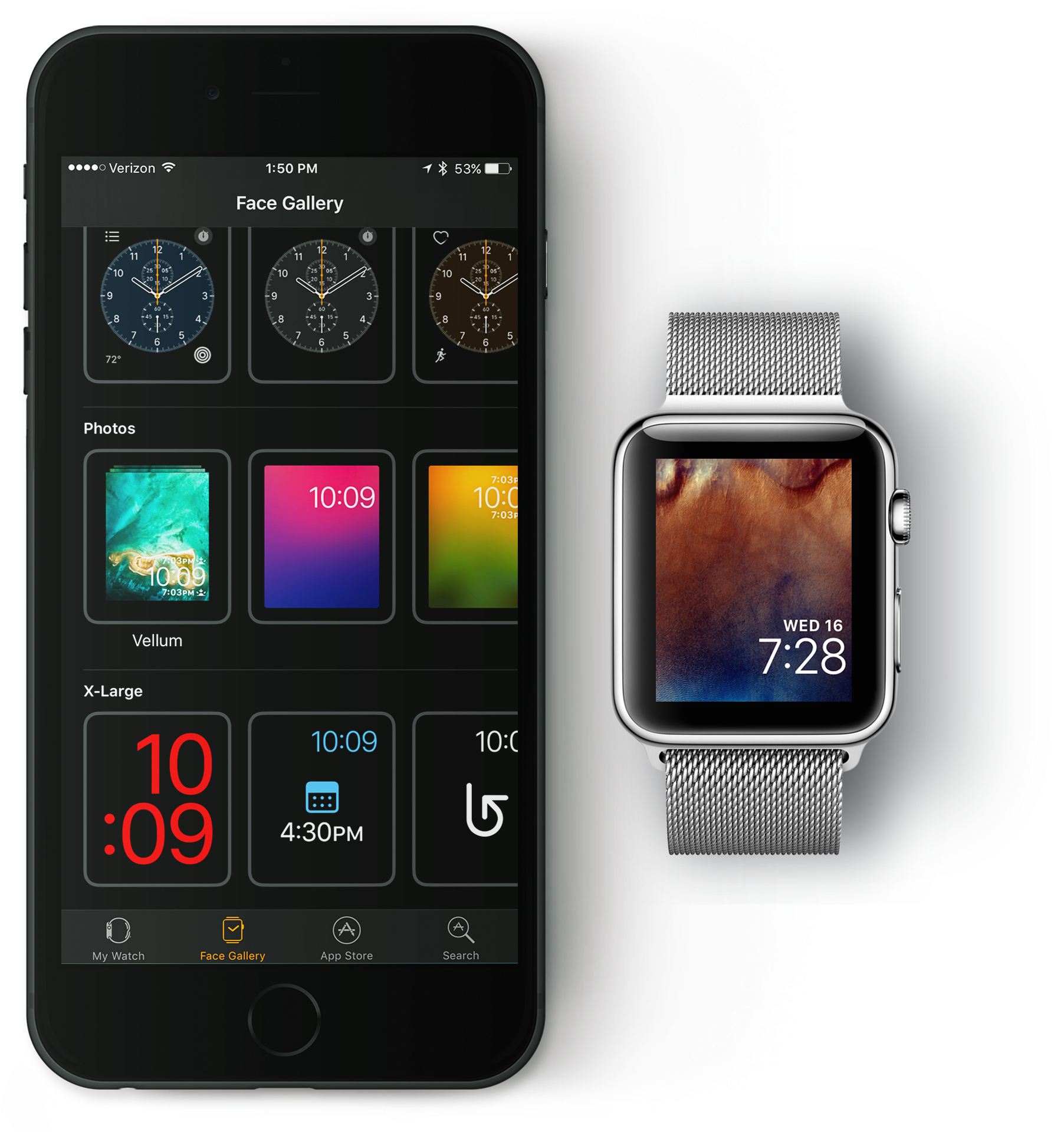 After the album syncs (can take quite some time) select "Face Gallery" from the bottom navigation bar.
Scroll down to photos group.
Through this method, you can easily choose your most recent photos saved to the Vellum Album.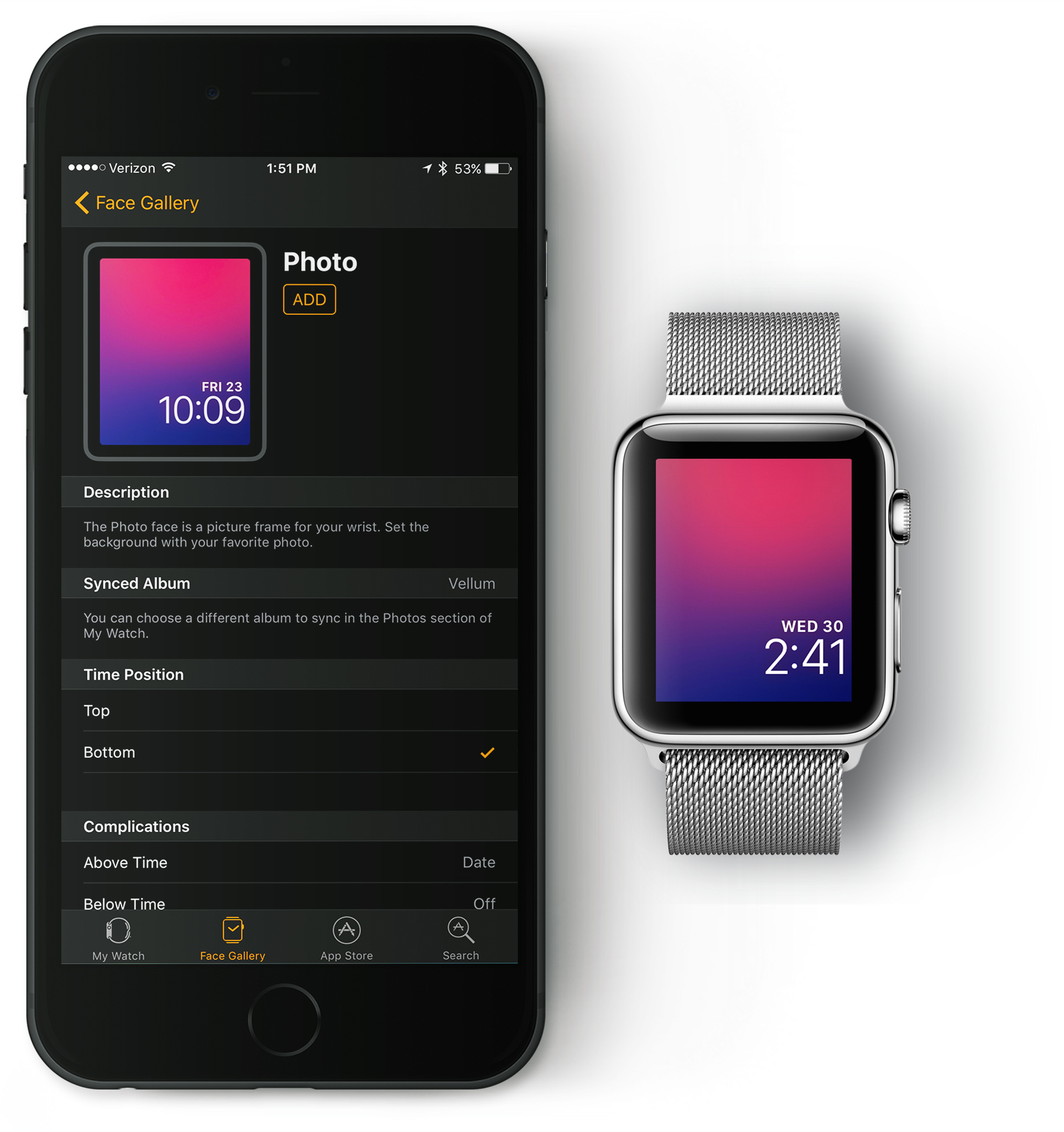 Tap on the watch face you'd like.
Customize how the time/date/complications are displayed.
Tap "Add" and the watch face will be added to your watch!
Changing the Watch Wallpaper Through the Apple Watch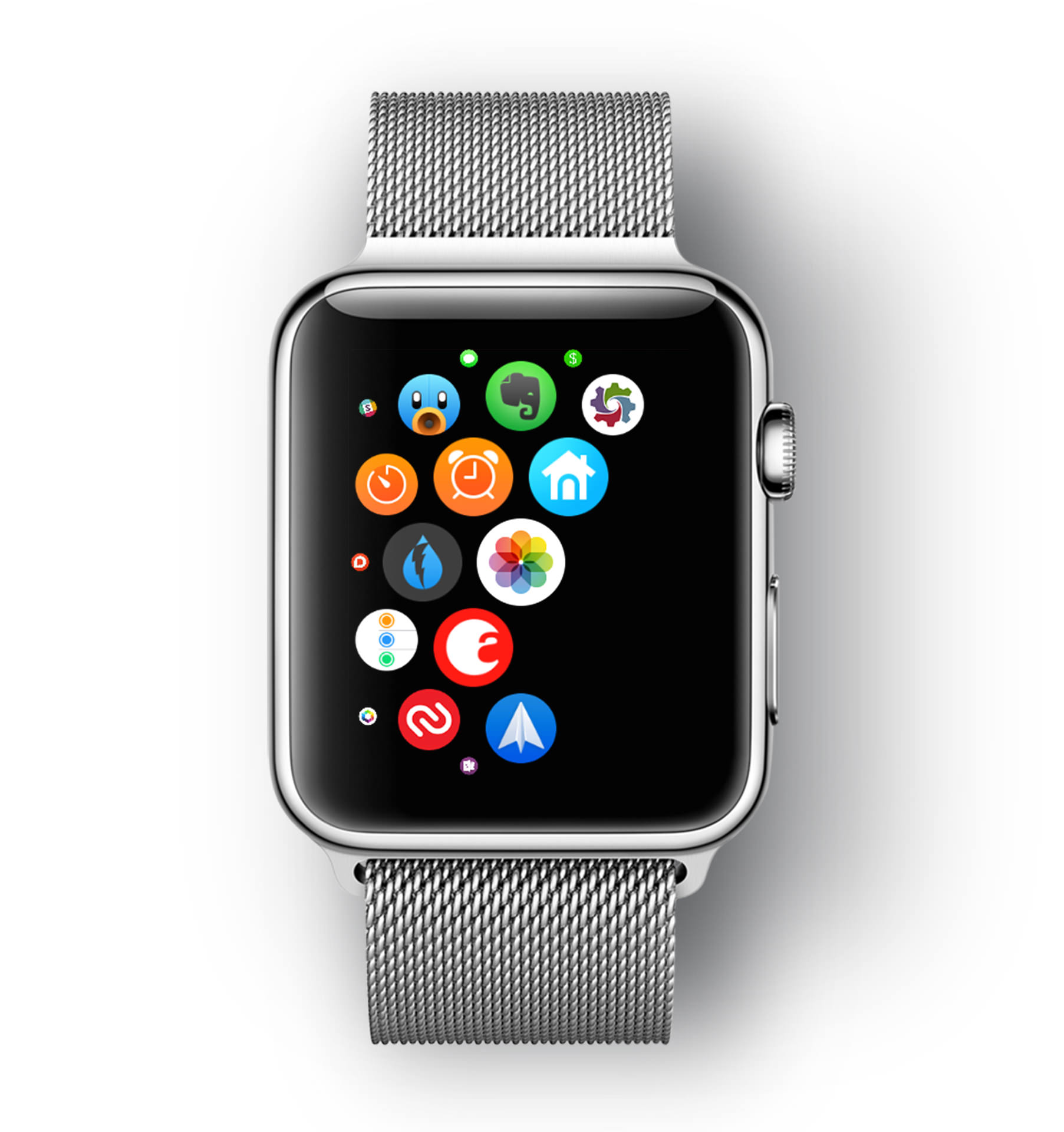 Press the crown button and choose the photos app.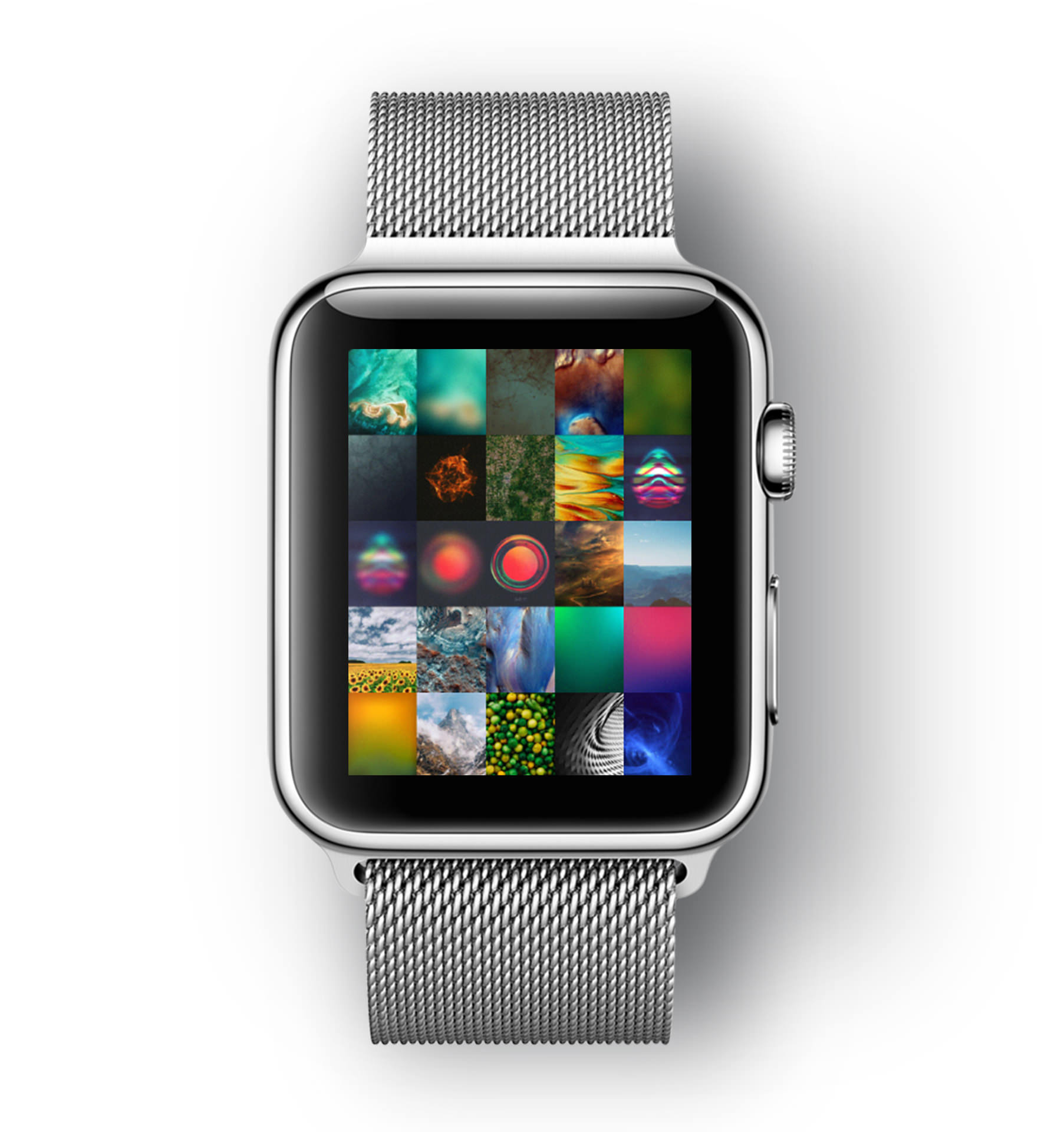 Use the watch crown to zoom in and out on your wallpapers.
Tap on wallpapers to zoom in closer.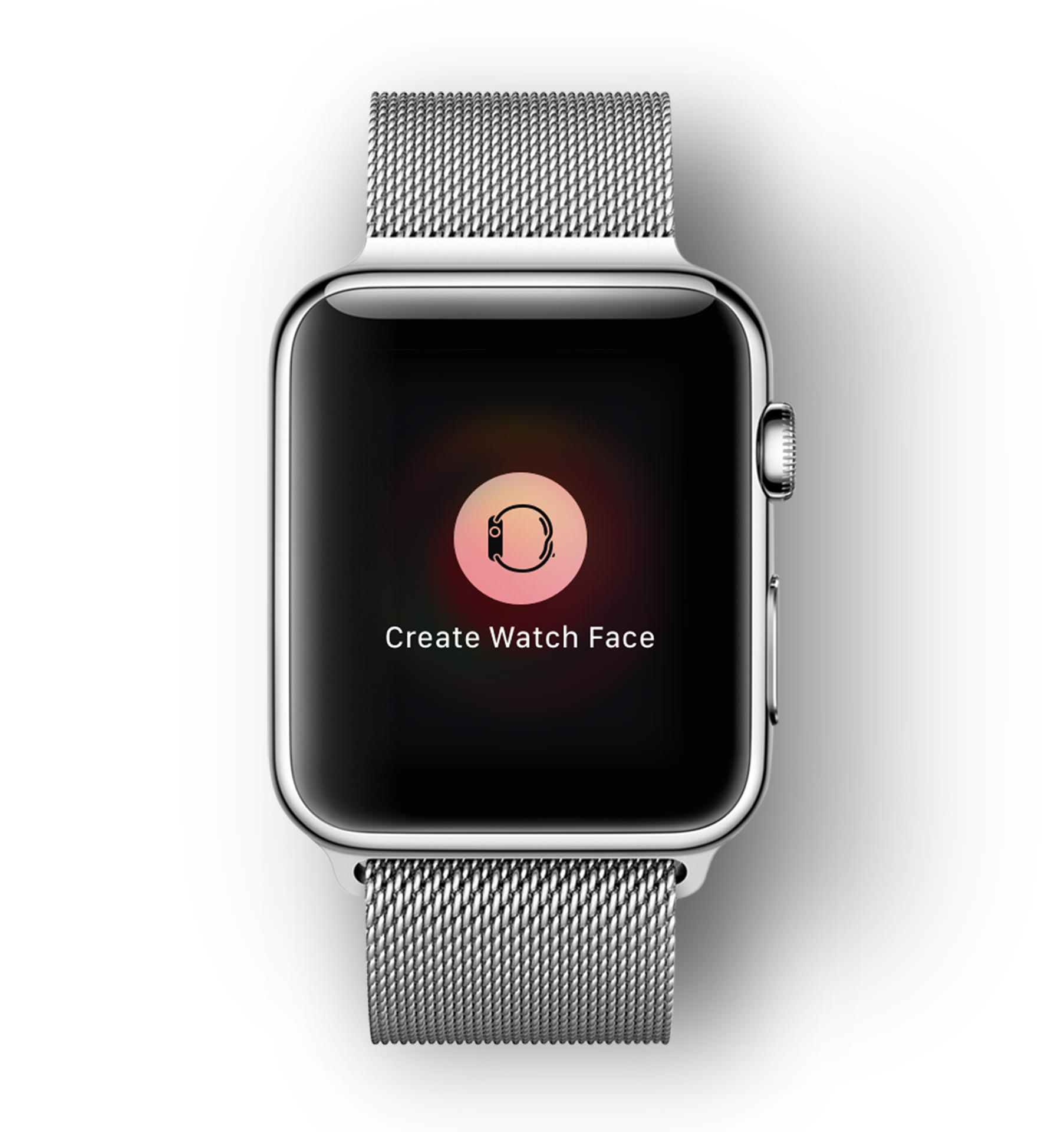 Once you find the wallpaper you'd like to use, force touch until the "Create Watch Face" button appears.
Tap "Create Watch Face."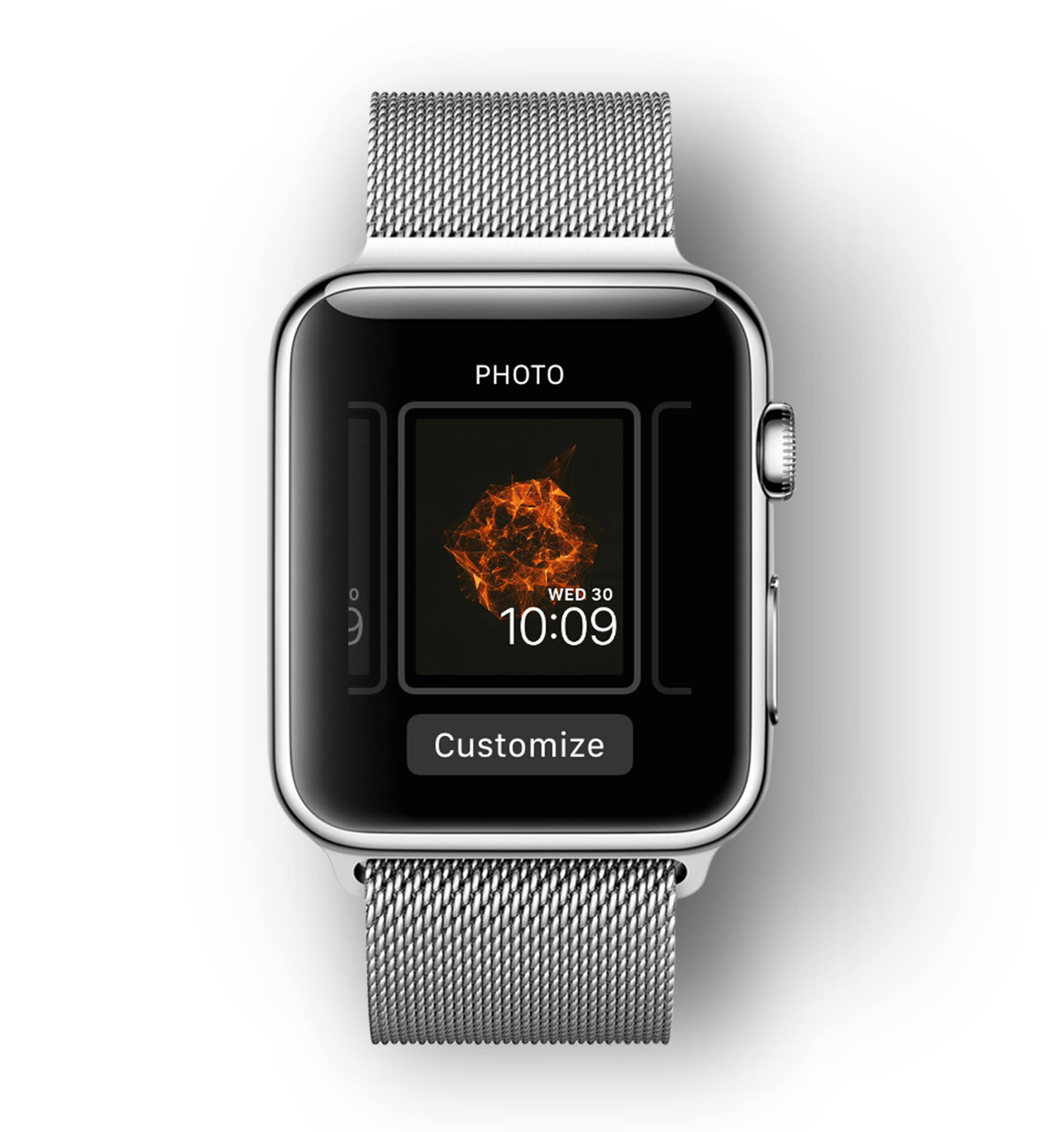 You can customize how your wallpaper is displayed on your watch face.
Force touch on the watch face and select customize.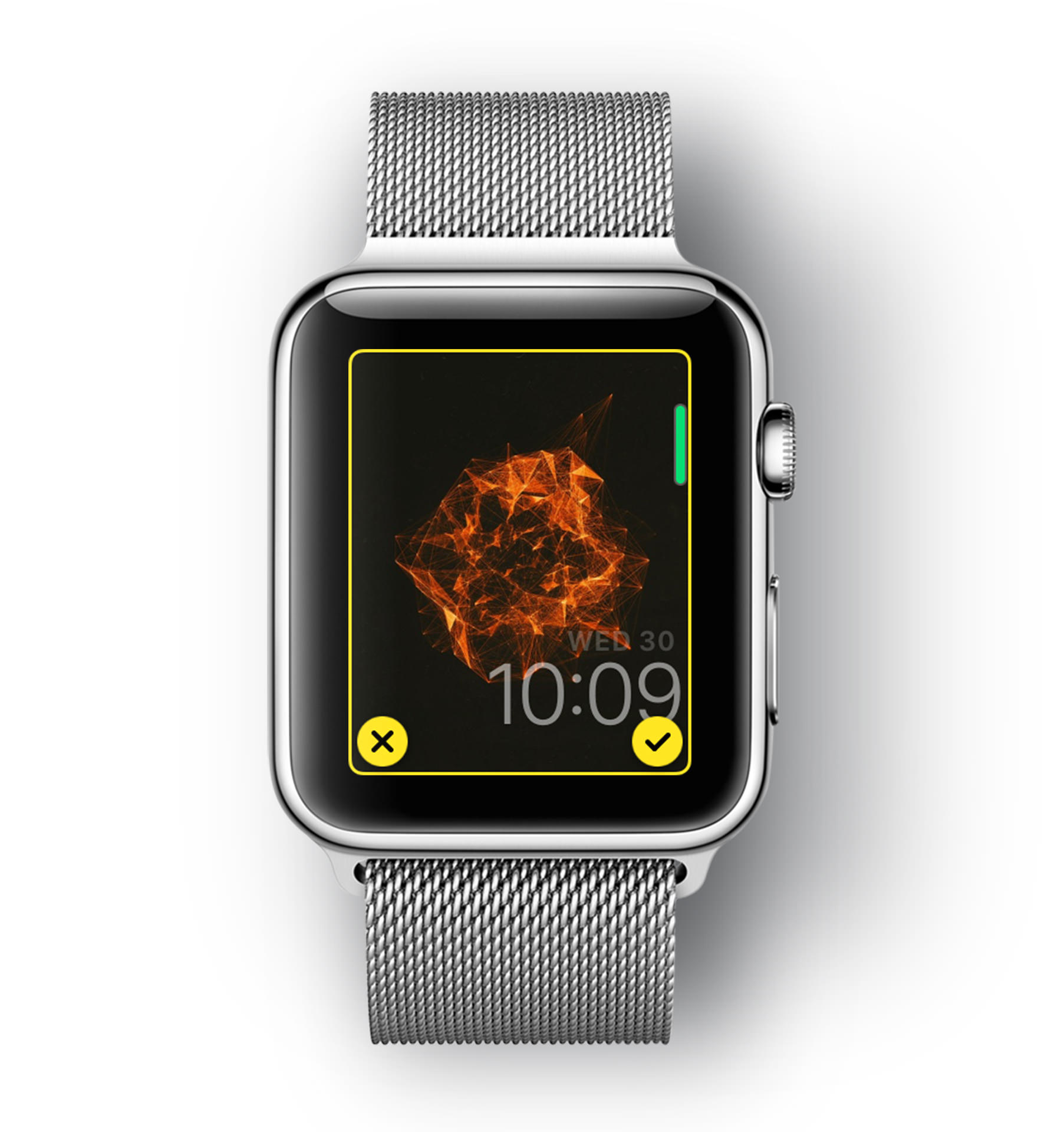 Use the crown to zoom in on the wallpaper to customize position.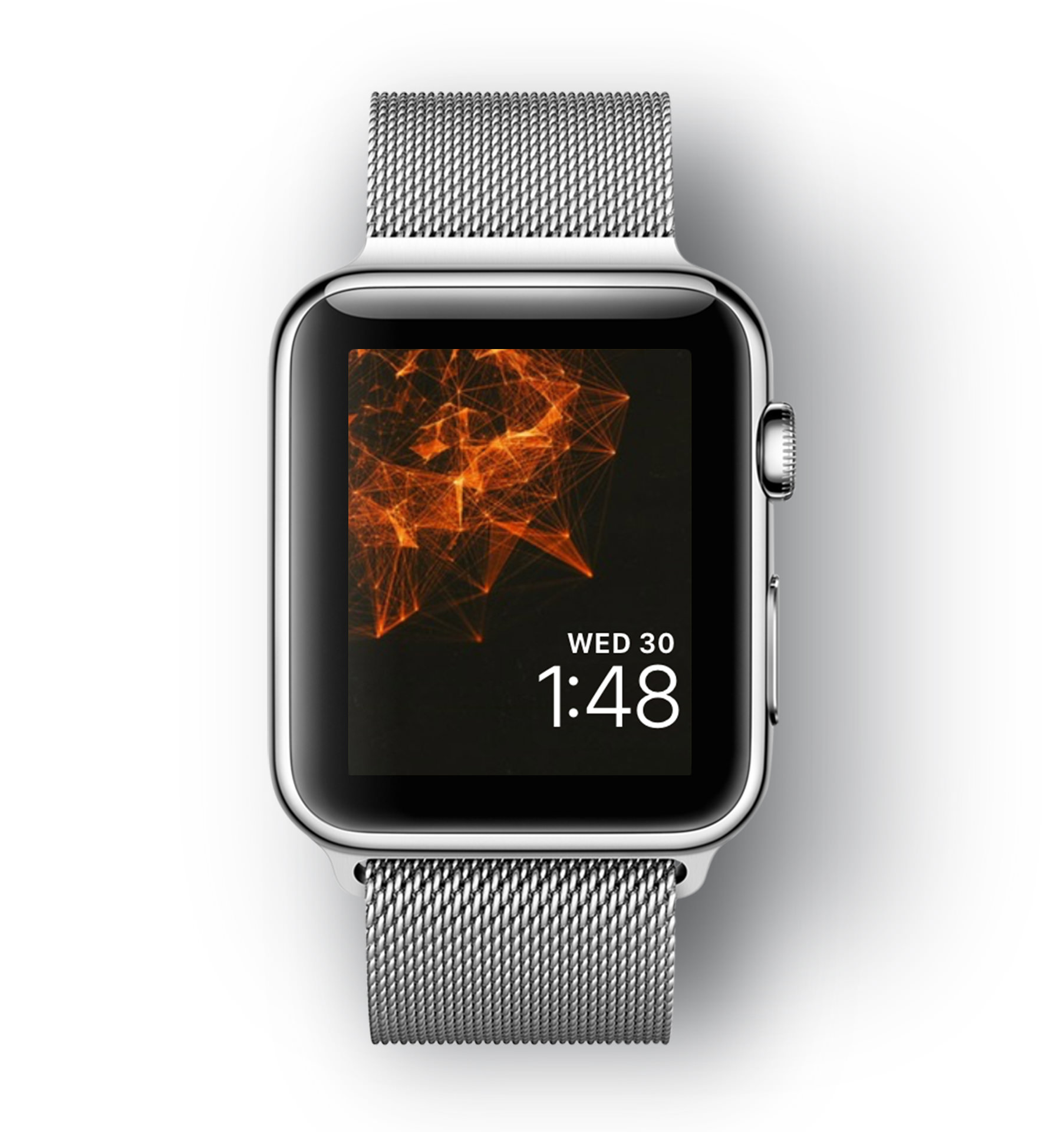 Tap on the checkmark.
Enjoy your new watch face!